Five Of The Quickest Ways To Make Extra Cash Online
Right now, many Americans are looking to make extra cash.  According to Bankrate.com,13.39% of people aren't saving money because they just can't.  So, taking up a side hustle has become very popular.  Making money online can range from taking surveys to offering your services via a freelance job.  If you are someone looking to make some quick cash, this is the post for you.  Below, we have gathered five of the best ways to make some quick cash online.  Spoiler alert, these are not sites where you are going to make $5.  I mean five dollars is better than no dollars, but most people who need to make extra cash quick, are looking for just a bit more than that.
1. Trade in your old electronics
Everyone has electronics laying around the house.  If you need to make extra cash, there are plenty of websites that will take your used technology and pay you for it.  One of the best and most popular is Buyback Boss. You will receive an instant quote and if you receive a better quote from another site, they will match it no questions ask. With over 2000 reviews on Trustpilot and over 91% sigh a five star rating, this is the best site to go with. Here are all the details you need to know about selling your electronics with this site:
When you get to the site, you will click on the "get started" link.  You will answer some questions on about your device along with the condition it is in.  From there, you will receive an instant quote that you can either accept or reject.
If you accept the quote, you will receive a pre-paid shipping label to your email address.
Once the device is received, you have the option of receiving your money via paypal or physical check.
2. Sell your gift cards
So many people get gift cards and actually never wind up using them.  Or, they use them but leave a balance.  This is where a website like Raise comes in.  It functions as a marketplace where people can both sell and buy gift cards to tons of retailers. Just head to the website and set up a free account. Once you have entered in the details of your gift card, you are ready to sell it.
Remember, you are selling your card at a discount of your choosing.  If your gift card is for a popular retailer, you can expect competition.  For example, if you have a gift card to Target, you need to look at how much of a discount they are selling at.  Is it 5%?  Then you may want to list your gift card at a discount of 5.1% so that your gift card shows up at the top of the search. This will help your card sell quickly.  With that being said, there is no guarantee that your card will sell.  It can sell right away or not at all.  When you card sells, Raise will keep 15% of the final selling price. Either way, this is an easy way to make extra cash on the side.
3. Get paid for testing websites
If you are looking to make extra cash on the side, testing out websites is a great option.  UserTesting offers up remote website testing jobs that can be completed on a PC, smart device or your phone. You can expect to give feedback on website design and user experience. They work with some big names like Microsoft, Adobe, AAA, NBC and more.  When you sign up, you will have to complete a sample assignment prior to receiving any paid ones. The great thing about this site is you can expect new tests every day so your money making opportunities are plentiful.  When providing feedback, you can either produce a recording of your feedback or have a live conversation with a customer.
You can expect to be paid $10 for every 20-minute recording and if you go with a live conversation, you can get paid up to $60 for your feedback.  You do have to be at least 18 and have a registered PayPal account. You will also have to download a screen recorder so you can complete the tasks.
4. Get paid every time you fill up
Although we are still in strange times and many people are working from, consumers are still filling up at the gas station.  In 2019, the average household spent $2,094 on gas according to the Bureau of Labor Statistics.  This is where the app Trunow comes in.  Not only will you get cash back but it will also tell you where you can get gas for the best price.  You will earn $1 for every receipt you upload and they accept receipts from any gas station.  You will also earn cash back on any purchases you make in-store.  This is an easy, passive way to make extra cash quickly.
5. Get into transcribing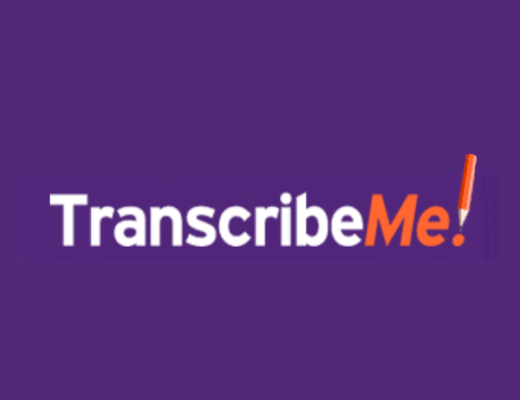 If you can type fast, then transcribing can be a way for you to make extra cash. You will have to listen either to video or audio and turn it into text.  All you need is a computer and an internet connection.  Transcribeme is a leader in offering the best rates in this space.  Earnings fall between $15 – $22 per audio. Top earners are bringing in around  $2,200 and on the lower end, around $250.  There are also opportunities to make more money.  Their Special Teams involves working with Medical and Specialty Styles which pay at higher rates.  As soon as you rack up $20, you can request payment.  You will receive the payment quickly and securely through PayPal each Thursday before 9 a.m.