Get Rid Of Cable With These Streaming Services Under $50
There are no shortage of streaming services available today if you are looking to cut the cord with your cable company.  So far in 2020, over 1.3 million homes have cancelled their cable service.  Not to mention, with the pandemic, Americans are seeking out more budget friendly options.
Below are the best streaming services for under $50 dollars a month.
Netflix
Starting at $8.99 per month
Netflix has been around for a hot minute and it continues to be one of the most popular streaming services.  You can expect to find a pretty vast selection of content to choose from.  There is everything from Action movies to Barney the purple dinosaur. Not to mention their own original programming which includes cult favorites like Stranger Things and Orange Is The New Black.   In addition, they add new titles each month to their library.
When it comes to movies, Netflix is said to offer the best movies of any streaming service out there.
Here is what you can expect for each of their packages:
$8.99 per month allows you to stream unlimited content from one device
$12.99 per month will get you HD content that can be streamed on up to two devices
$15.99 per month gets you access to 4K content where available and streaming on up to four devices
The nice thing about Netflix is that you can download it onto different types of devices (tablet, PC, game consoles, Chromecast).  For those with young kids, they now offer more parental control settings.
Hulu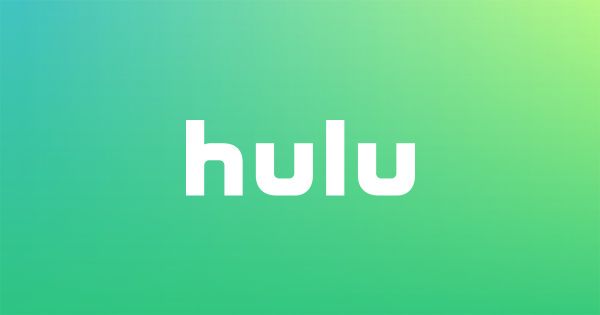 $5.99 per month; $54.99 for Hulu + Live TV
One of the best best all-in-one options when it comes to streaming services is Hulu. Now we realize this goes above the $50 threshold, but we feel compelled to include it anyway.  You can expect to find a large library of classic shows as well as movies but what makes them really good is their live TV option.  You can stream more than 60 channels that cover everything from entertainment to sports and news. Hulu is not known for its original content or 4k content but they will be premiering news seasons of shows from FX.
Here is what you can expect for each of their packages:
$5.99 per month will get you their basic on-demand streaming plan (if you don't like ads, that option will make it $11.99 per month)
$54.99 per month is for Hulu plus their Live TV. Of course there are add-ons from here. For $14.99 extra you will get their Enhanced Cloud DVR which gives you more storage.  Or you have the option of the Unlimited Screens package also for $14.99 (you can stream on multiple devices in the home or up to 3 devices outside the home).  If you want to do both add-ons together, you just pay $19.99.
Additional add-ons include HBO for $14.99 or Showtime for $8.99 per month.
Peacock
Free; $4.99 per month, $9.99 per month
Offered by NBC, Peacock's streaming services has three plans to choose from and offers streaming of NBC's shows along with some that are non-NBC shows.  You can also expect a movie library.
Tier one is their ad-supported free plan.  You get about 13k hours of content
The $4.99-per-month Premium tier gets you 20k hours and includes some live sports along with clips-based channels
The $9.99-per-month Premium Plus option gets you everything in the Premium tier, but you get to watch ad free when streaming on-demand titles.
There are some cons to this service though.  Some of the most popular NBC shows like Friends and Seinfeld are not available.  On the flip side, they do have shows like Parks and Recreation as well as 30 Rock.  Don't expect much on the original programming front or any 4K streams or offline downloads either.
Amazon Prime Video
Starting at $8.99 per month
You have two options when it comes to video content on Amazon.  You can go with their standalone Amazon Video subscription or their Prime subscription.
The basic video subscription is $8.99 per month and will give you access to Amazon's library of videos.
The Amazon Prime account at $12.00 per month will get you access to video content as well as their shopping perks (2day free shipping).
Anyone who has Prime Video knows that Amazon has really focused on producing some great original content like Bosch and The Marvelous Mrs. Maisel. They also have a robust movie library that offers free Prime movies along with movies to rent.  In addition to their original content, you get access to other networks like HBO at no extra cost.  They do offer a Prime Channel subscription that will give you access to content from channels like Cinemax, Starz, Showtime, HBO and CBS All Access.
With Prime video you will get 4K and HDR streaming and you can download content for offline viewing. Here are some of the ways you can view Amazon's stuff: IOS and Android devices, Fire devices, game consoles and set-top boxes like Roku and Google TV. You can stream up to three titles at the same time but you cannot stream the same title to more than one device at a time.
Philo
$20 per month
This is a budget friendly option for live TV streaming services.  Philo allows you to record an unlimited amount of content on its DVR.  You will need to watch them within 30 days before they are deleted.  You can setup separate profiles but there are no parental controls.  With that being said, they offer 58 channels and offer networks like HGTV and TLC.  They do not offer sports and local channels but not everyone watches those.  So, if you are looking to supplement your current on-demand streaming service, this is an affordable choice at $20 per month.
There are streaming services for everyone
With the current pandemic still wreaking havoc on the finances of Americans, finding services that are budget friendly is crucial to so many people.  If you are currently looking to cut the cord with your cable company, the above options for streaming services are a great starting point.