Learning Personal Finance Skills Through Gamification
If you are looking to sharpen your personal finance skills, gamification may be the answer for you. This is the act of turning any regular activity into a game and it is extremely popular. Many people already love playing video games and mobile app games like Candy Crush, so they're also readily embracing gamification for personal development and self improvement applications. This includes everything from meeting fitness goals, following a diet, or learning a new skill. Would you like to learn more about personal finance and discover new strategies for saving money, repairing your credit, and paying off debt? You may want to try gamification.
Have you heard the news that the digital bank Ally Financial recently turned personal finance into a game? They've partnered with Hasbro to merge the beloved Monopoly game into an augmented reality scavenger hunt that teaches financial literacy in a unique way. It's just one example of how gamification can help you develop your personal finance skills.
Below are games that will help hone your personal finance skills
Mobile gaming apps
If you are looking to give a boost to your savings account and better your personal finance skills, then this game is for you.  It rewards you based on the actions you take with your money.  You start by opening a free savings account with the app (it links to your regular banking account).  There is no minimum on the amount you deposit either.  By doing this, you get access to games.  Each time you deposit more money into your savings, you get access to even more games.  So if you are someone that likes to play games on their phone, this would be a fun one for you.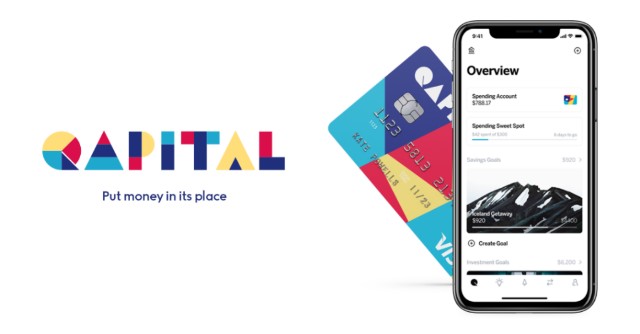 This is a great app for helping you manage your money better.  It helps make saving a game by giving you the option to assign names to your savings goals.  This could be " vacation savings"  or "pay off debts".  You also have the ability to set up both short term and long term goals for yourself.  Have a goal you want to complete with someone else?  You can also set up joint goals.
Another great feature of this app is that you can set up "rules" for yourself that will have you saving money right away.  For example, you can set up a rule to round up your spending.  Just think how quickly you will start saving.  If you want to take the gamification a step further, you can set up an "if this then that" rule.  Let's say you post a lot to Instagram.  You can set up a rule where every time you post, you put X amount of money into savings.  This will definitely have you feel like saving money truly is a fun game!
Student loan debt is a real thing and if you are in the throws of it, this app may be able to help you reduce it.  Givling is an app for playing trivia games.  Each time you play, you have the opportunity to win money to help you pay down your student loan debt.  There are a lot of nuances to the game so be sure to read all about it here.  You have to give money in order to really be in the game to win the pot.  People have won the $50k but not without spending good money.  With that being said, it is worth checking out.
Board games that teach personal finance skills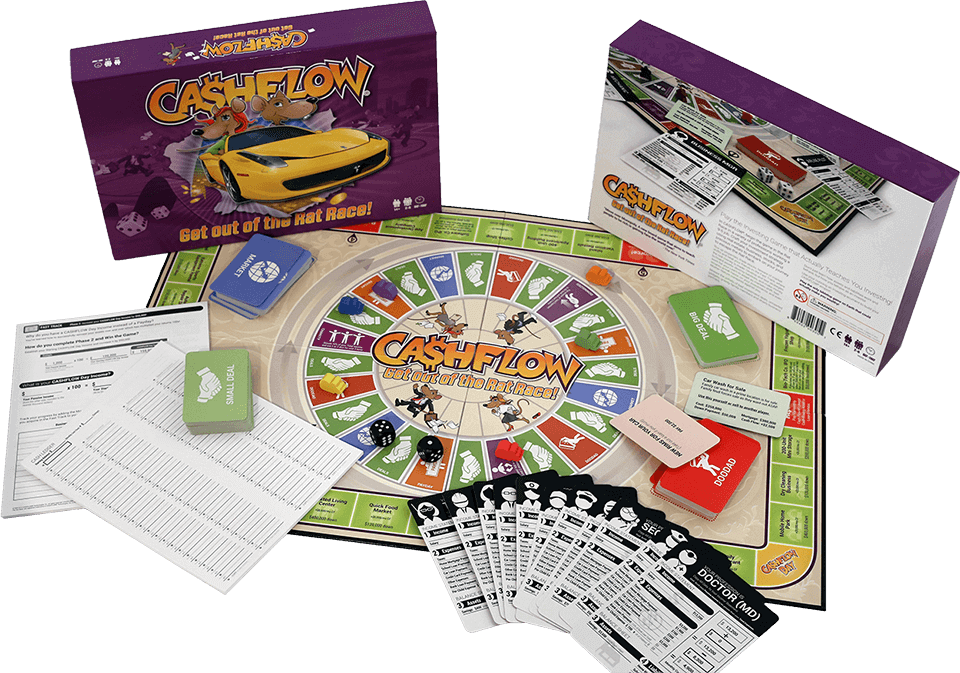 Created by the author of the book "Rich Dad, Poor Dad", the board game Cashflow 101 was designed for players ages 14 and older. The purpose of the game is to teach players about real-world investing using fake money. When playing the game, you'll learn about the differences between an asset and liability and also understand the power of your financial statement. The game has been discontinued by the manufacturer, but it's highly rated on Amazon and can still be purchased there. You can also play the online version of the game here: https://www.richdad.com/apps-games/cashflow-classic.
If you don't feel like downloading Ally's version of Monopoly, you can always play the classic board game version, which was first created by Parker Brothers in 1935 and is now published by Hasbro. When playing Monopoly, players learn basic money management skills, including balancing cash flow and investing in real estate. They should also become better at understanding the impact of financial decisions. If you've never played Monopoly, what are you waiting for? It's a true classic that everyone should experience at least once.
A name like "Charge Large" may suggest the game is trying to get you to use your credit card as much as possible, but the truth is that this game will teach you how to use credit responsibly. When playing this Hasbro game, you'll discover how to manage your debt and assets to find financial success. The goal is to upgrade to a "black" credit card, earn $2,500 in cash, and be debt-free.
Gaming can help you with your personal finance skills
Whether you learn through a game or you read a book, improving your personal finance skills is important.  The games listed above are a starting point to getting you started on a healthy financial path.
Which of these games sounds the most fun to you? Which would you consider playing with friends?